High-pressure air and gas applications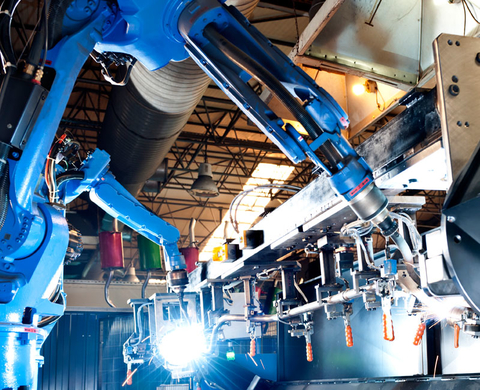 High levels of technology are typical of industrial production today.
Compressed air and gases are essential elements of all manner of production procedures and the quality processes that accompany them.
Furthermore, increasing globalisation means that effective collaboration with partners active in similar sectors on international markets is required.
With its 20 wholly-owned subsidiaries and more than 360 service partners all over the world, BAUER KOMPRESSOREN can provide you with the support you need for the global standardisation of your production.
Specific applications of BAUER compressors
Manufacture of the air bag in isobaric double-belt presses
Handling of bulk solids with air at high pressure
Supply of air, gases and gas mixtures to test benches
Metal forming
Who are the customers of BAUER KOMPRESSOREN?
Production machine manufacturers
Production companies
Facility management companies
The benefits BAUER KOMPRESSOREN can offer you
Implementation of international pressure equipment regulations
Global on-site service
Reduction of costs to an absolute minimum thanks to high system availability and efficiency