High-pressure breathing air applications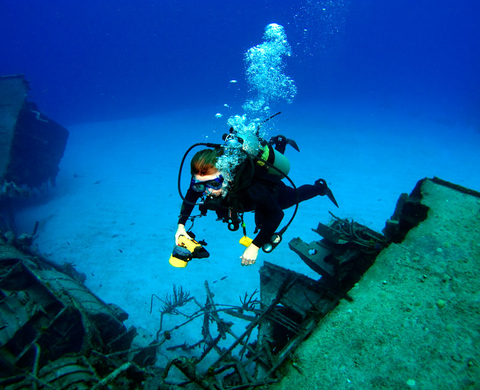 For recreational and professional divers alike, breathing air is the most important tool in the kit.
So, for BAUER KOMPRESSOREN, providing divers with a supply of clean breathing air they can rely on is always the number one priority, from portable breathing air compressors for private use right through to professional system installations in diving centres. The same is true, of course, for our TÜV-certified NITROX systems.
In-house PureAir certification of BAUER breathing air stations provides divers with the assurance that they are always on the safe side when in the water.
Specific applications of BAUER compressors
Filling of breathing air cylinders 200 / 300 bar
Compression of nitrox (TÜV-certified)
Breathing air treatment in accordance with international breathing air standards
Air quality monitoring and testing
Breathing air storage up to 420 bar / 500 bar
Who are the customers of BAUER KOMPRESSOREN?
Recreational divers
Professional and rescue divers
Operators of diving centres
Diving clubs
Safari boats
Expedition boats
Hotel chains
German armed forces / navy
Police / fire service / rescue services
The benefits BAUER KOMPRESSOREN can offer you
Complete systems covering everything from compression to treatment, monitoring, storage and distribution
High machine availability in application or during high season
Global spare parts supply for at least 25 years
High operator safety
High value retention of compressor units
Proven technology
Which BAUER compressors support this type of application?
The series
Free air delivery rates
Pressure ranges
Medium
Breathing air
100 – 1.480 l/min
90 – 500 bar
– Breathing air
– Nitrox