Breathing air applications H₂S safety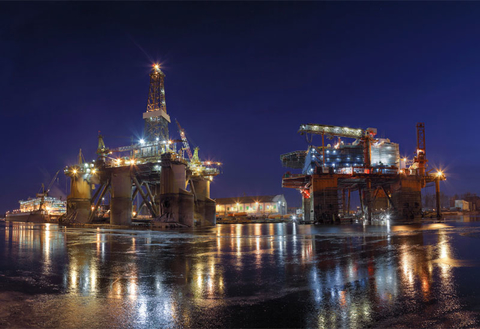 Since the dawn of industrialisation in the 19th century, natural gas and crude oil have been extracted to provide fuel and combustion material for commercial purposes.
Even today, these raw materials provide the essential basis for the continuous flow of new applications that are being developed.
In order to be able to meet the constantly increasing demand for these base materials, better use has to be made of existing resources and new storage options have to be found.
BAUER KOMPRESSOREN is a partner you can rely on to provide the very best equipment in the fields of prospecting, exploration, production and safety engineering.
At the same time, BAUER is able to safeguard the fundamental provision of breathing air conforming to DIN 12021 to teams on oil / gas platforms. BAUER is able to control effective compressed air supply for safe rooms up to full evacuation of teams.
Specific applications of BAUER compressors
Breathing air treatment in accordance with international breathing air standards
Compressed air supply for refuge and rescue chambers
Filling stations for cylinders used by divers, airlocks, etc.
Distributor panels with 2 bar over-pressure for supplies to residential areas
Compressed air storage for starting marine diesel engines
Complete systems for ATEX
Who are the customers of BAUER KOMPRESSOREN?
Oil companies
EPC
Drilling contractors
Companies working in the field of occupational safety
The benefits BAUER KOMPRESSOREN can offer you
Complete systems covering everything from compression to treatment, monitoring, storage and distribution
Proven stationary and mobile complete systems for on-shore and off-shore applications
ATEX approval
Expertise in the delivery of solutions to meet application-specific requirements
High machine availability in practical application conditions
Global spare parts supply for at least 25 years
High operator safety
Proven technology