COMPACT LINE – The ultra-compact transportable breathing air compressors, made in Germany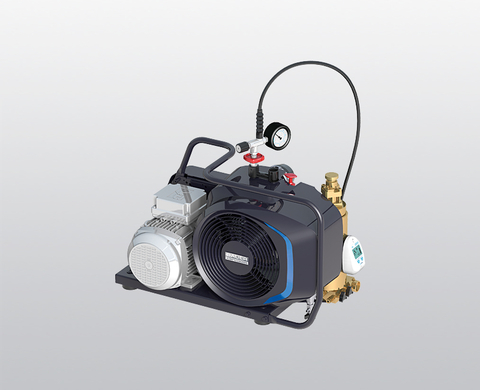 Compact dimensions: Very light in weight
Versatile application range: For sport diving, fire crews, shipping, medical engineering, paintball, motor sports ... to name but a few examples
With unique B-TIMER mini-computer to monitor cartridge saturation: Reliable, easy to install, incredibly durable
Our mobile compressors are right at the cutting edge of technology for transportable breathing air compressors.
The JUNIOR II and OCEANUS COMPACT LINE compressor units are characterised by their ultra-compact dimensions and very low weight.
Our transportable high-pressure compressors are suitable for use in a wide and varied application range: by private divers and in small diving centres, for installation on sailing yachts and cruise ships or for straightforward installation in fire engines or fire stations.
Put your trust in BAUER KOMPRESSOREN and reap the benefits of the outstanding quality and safety offered by the world market leader for breathing air.