High-pressure applications for clean energy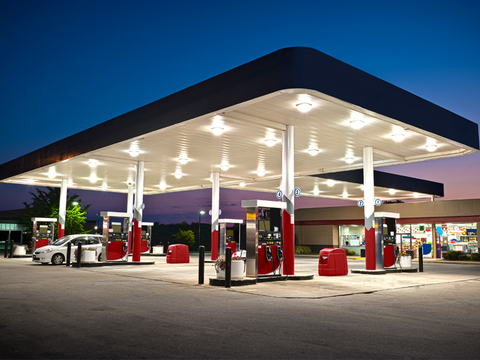 Natural gas (CNG) and biogas are increasingly gaining in significance as alternative fuels to petrol and diesel. Alongside rising fuel prices, the reasons for this include in particular the significant pollution our environment suffers when mineral oil products are burned.
It is for this reason that energy companies are increasing their efforts in the generation, transportation, decanting and use of natural gas as an alternative fuel.
Natural gas must be compressed to high pressures for safe transport, effective storage and onward sale.
Uncompromising safety, high-quality units and the cleanliness of the natural gas are essentially important requirements if reliable and cost-effective natural gas operation is to be assured.
BAUER natural gas systems – modular, scalable, reliable and in the very highest BAUER quality – are able to ensure that these requirements are met in the best possible way and provide the basis for tailor-made customer solutions.
Specific applications of BAUER compressors
Ideal filling station from individual vehicles up to public filling station
A compressor system tailored to meet customer requirements
Stationary or mobile natural gas filling station
Virtual CNG pipeline / mother-daughter concept
Who are the customers of BAUER KOMPRESSOREN?
Private filling station operators
Mineral oil companies
Public energy suppliers / municipal utilities
The benefits BAUER KOMPRESSOREN can offer you
Turnkey natural gas / bio-methane filling stations
Compressor systems with the very latest technology for continuous operation (24/7)
Relevant experience of extreme climatic conditions such as heat, sandstorms, cold or atmospheres containing salt
Cleanest possible gas quality thanks to our own filter system which is based on decades of experience in the challenging area of breathing air
End-to-end control and monitoring unit
Minimum noise emissions up to 50 dB(A)