High-pressure air application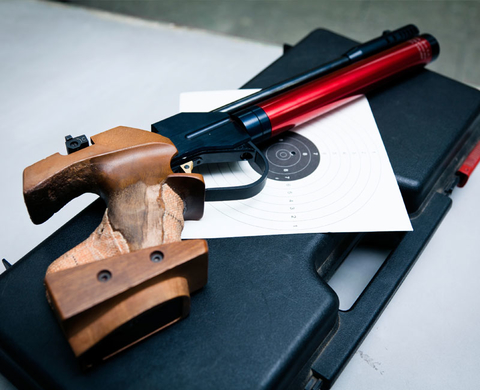 Air rifles for shooting sport are supplied with air via high-pressure cylinders. Moisture in the compressed air leads to corrosion in the weapon, the cartridge and the compressed air cylinder. As well causing material damage, this also impairs accuracy and projectile speed.
Therefore, the air in the compressed air cartridge must be highly pure, particle-free and absolutely dry. BAUER KOMPRESSOREN can provide you with pure compressed air – so that you hit the target every time.
Specific applications of BAUER compressors
High-pressure air supply for shooting clubs
Filling of 200 or 300 bar cartridges or cylinders
Who are the customers of BAUER KOMPRESSOREN?
Sport shooting
Shooting clubs
Manufacturers and suppliers of shooting equipment
The benefits BAUER KOMPRESSOREN can offer you
Turnkey complete systems for 200 bar and / or 300 bar
Cartridges / cylinder filling systems
Dry compressed air for high accuracy
Complete systems covering everything from compression to treatment, monitoring, storage and distribution
High machine availability in high season
Global spare parts supply for at least 25 years
High operator safety
High value retention of compressor units
Proven technology