The new PROFI-LINE – The flexible all-rounder for use in professional applications are even better now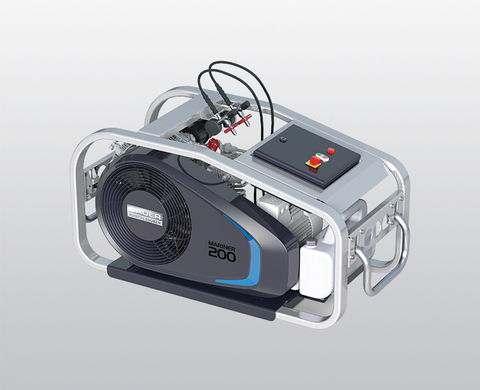 The fan protector is an all-new patent-pending development that offers iconic design, and so much more; it also expands the range of potential uses for the system in challenging high-temperature locations. Cooling efficiency has been improved by up to 25% by optimizing the cooling air flow.
The mobile BAUER compressors in the PROFI-LINE series have been designed for high charging rates in mobile applications.
The CAPITANO 140, MARINER 200, MARINER 250 and MARINER 320 are equally suitable for use in privately and commercial filling stations.
They are the ideal choice for all users who value the durability, performance and high quality of a genuine BAUER compressor and need to be able to rely on important key figures such as cost-effectiveness, long service life, outstanding performance in continuous operation and a wide and varied range of options for expanding their compact compressor system.