BAUER sales partners in Germany
Sorted by Federal States: Baden-Württemberg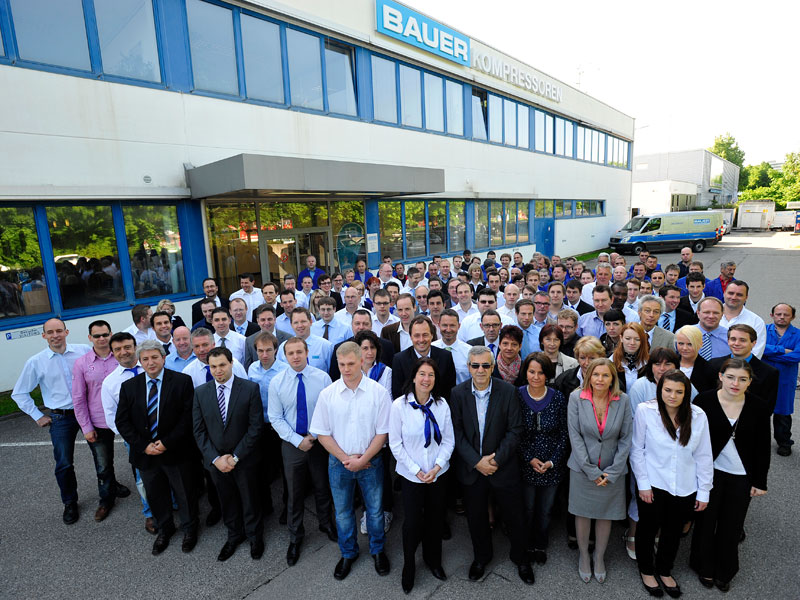 BAUER KOMPRESSOREN GmbH
Stäblistr. 8
81477
Munich
, Germany
+49 (0) 89 / 78049 – 0
+49 (0) 89 / 78049 – 167
The BAUER subsidiary in Munich, Germany is responsible for Sales and Service of BAUER compressors in Germany, Central and Northern Europe, Africa, Central and South America and all other regions that are not served by an other subsidiary.
BAUER service points in Baden-Württemberg
BAUER service points are equipped with a workshop and a stock. They can accomplish training courses of each kind.
Dräger Safety AG & Co. KGaA – Vertriebsregion Süd
Vor dem Lauch 9
70567 Stuttgart, Germany
Tel.:
Fax:
+49 (0) 711 / 7 21 99 68
+49 (0) 711 / 7 21 99 50
Send an e-mail
www.draeger.com
Area: firefighting, sports, oil & gas – Service point incl. workshop and stock
Area: diving, sports – Service point incl. workshop and stock
Ehlgötz Kompressoren & Motoren GmbH
Printzstraße 11
76139 Karlsruhe, Germany
Tel.:
Fax:
+49 (0) 721 / 62354 – 0
+49 (0) 721 / 62354 – 20
Send an e-mail
www.ehlgoetz.de
Area: diving, sports, industry – Service point incl. workshop and stock
Area: diving, sports, industry – Service point incl. workshop and stock
BAUER sales partners in Baden-Württemberg
STOPPER
Hauptstr. 87
72461 Albstadt-Onstmettingen, Germany
Tel.:
Fax:
+49 (0) 7432 / 9009 – 0
+49 (0) 7432 / 9009 – 1
Send an e-mail
www.stopper.de
Area: sports
Gehmann Schießsport Ausrüstungen
Karlstraße 40
76133 Karlsruhe, Germany
Tel.:
Fax:
+49 (0) 7212 / 45 45
+49 (0) 7212 / 98 88
Send an e-mail
www.gehmann.de
Area: sports