High-pressure air and gas applications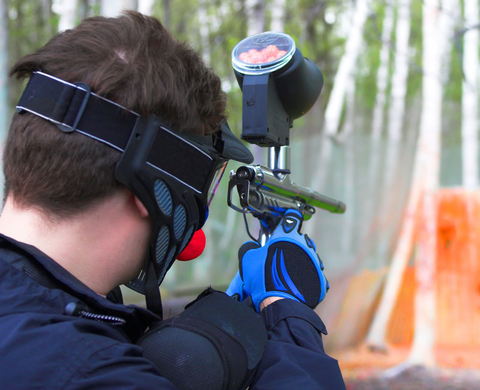 We work together unceasingly with manufacturers and distributors to find new ways of improving our products in order to provide players with the professional, reliable, convenient and safe equipment they need.
The advanced mechanics of the equipment used in this sport require clean and dry compressed air – BAUER compressors are able to deliver this. Our user-friendly special filling devices can be relied upon to feed the exactly the right amount of air into the cartridges quickly and safely.
We can supply both mobile complete solutions for paintball tournaments and stationary installations for clubs and event facilities.
Selected paintball teams active on the international scene test our new products and assess their suitability and fitness for purpose from a player's point of view.
Specific applications of BAUER compressors
Compressed air supply for paintball tournaments
Compressed air supply for paintball facilities
Filling of compressed air cylinders on the paintball marker (gun)
Who are the customers of BAUER KOMPRESSOREN?
Paintball teams
Paintball clubs
Operators of paintball facilities
Operators of gotcha facilities
The benefits BAUER KOMPRESSOREN can offer you
Complete systems covering everything from compression to treatment, storage and distribution
High machine availability for major tournaments with professional unit dimensioning incl. compressed air storage
Global spare parts supply for at least 25 years
High operator safety
High value retention of compressor units
Proven technology
Which BAUER compressors support this type of application?
The series
Free air delivery rates
Pressure ranges
Medium
Breathing air
100 – 1.480 l/min
90 – 500 bar
– Air
– Breathing air