High-pressure air and nitrogen applications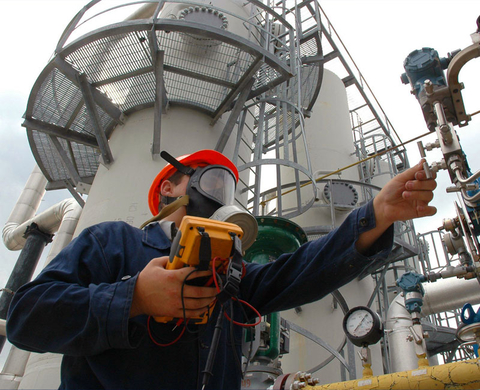 In the petrochemical industry, chemical products are manufactured from crude oil and natural gas. The naphtha required for these processes often comes from neighbouring refineries.
In the context of minimising risk, in the process chain and in the area of occupational safety there are various applications for high-pressure compressors.
Thanks to the many years of experience accumulated by BAUER KOMPRESSOREN, our high-pressure systems for air and nitrogen are always the number one choice here.
Reliability, high levels of safety and excellent service worldwide are to the fore at all times.
Specific applications of BAUER compressors
Rendering reactors and other vessels inert
Pneumatic valve control in the event of power failures
Passivation air in urea synthesis
Passivation air for the transportation of raw materials in gaseous form in melamine production
Who are the customers of BAUER KOMPRESSOREN?
EPC contractors (general contractors)
Operators
Design consultancies
The benefits BAUER KOMPRESSOREN can offer you
The ability to deliver solutions meeting customers' specific technical requirements
Complete documentation and approvals in accordance with project specifications
Compressor systems for installation outdoors / ATEX / other hazardous areas