News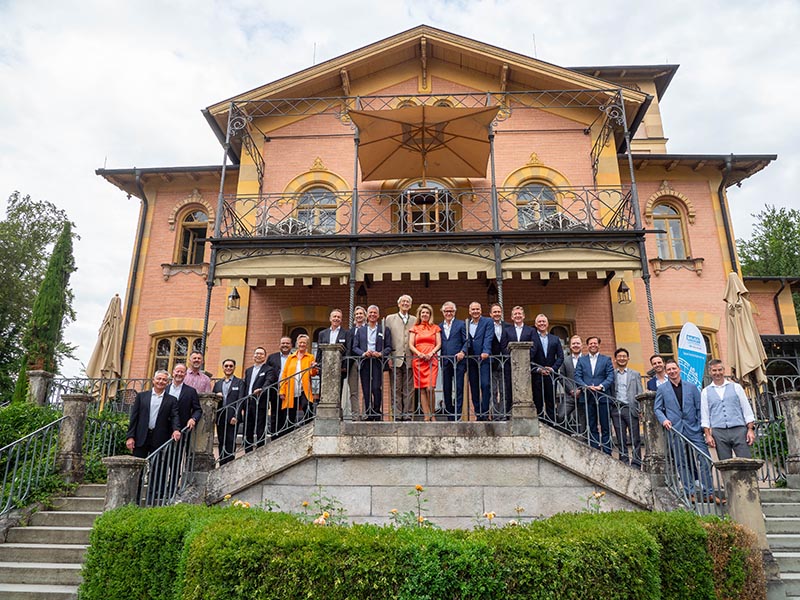 Munich, June 30, 2023
BAUER Summit in Munich
Although today's conference technology is highly advanced, there is almost no substitute for personal meetings. Given this, everyone at BAUER was delighted to be able to resume the traditional sales and international management meetings this spring. After such a long break, the agendas were naturally packed.
The three-day events were a whirl of technical talks, product training and final exchanges of experience. The first event was the A Partner Meeting in Munich, followed by a Certified Dealer Meeting in the picturesque town of Aying to the east of Munich and then the International Management Meeting on Lake Starnberg.
To enable the participants to relax after the intensity of the events, a varied programme of excursions had been arranged including a visit to the Allianz Arena, a brewery tour in Aying and a boat trip on Lake Starnberg. All participants expressed their appreciation of the excellent organization and are looking forward to attending meetings again in the future.
BAUER KOMPRESSOREN GmbH
Stäblistr. 8
81477 Munich, Germany
Tel.:
+49 (0) 89 / 78049 – 0
Fax:
+49 (0) 89 / 78049 – 167
E-Mail:
info

@

bauer-kompressoren

.

de